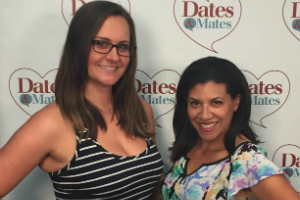 Sometimes it's hard moving in with someone that has a totally different organizational stance. How do you make it work when love pairs a pack rat and a neat freak together? Guest Monica Fay of Totally Normal Chaos shared her wisdom as a professional organizer to help couples find that middle ground that's needed when you go from dating to living together.
We talked about:
The impact organization can have on you personally, as well as in a relationship
Easy steps you must take BEFORE you hand over a spare key
We also tackled:
The latest and greatest on the newest season of "Married At First Sight"
A recent survey that shows the most desirable traits for US singles (and some interesting pick up lines)
How to cope with dating app harassment
and more!
Listen to the full replay HERE!