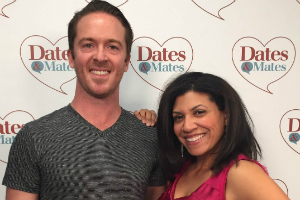 We answered your modern dating and relationship questions on yet another eye-opening broadcast on Dates & Mates!
My Co-host, Textpert App CEO Ray Christian, and I talked about some hot topics that are going around on social media, including:
The influx of bisexual celebrities that spoke up about acceptance in spirit of National Coming Out Day
The dating app that is shunning the "hookup culture" approach
Surprising new data around the success rate of marriage proposals
We also had some great callers join us to ask their burning love questions. We helped answer questions about these scenarios:
Is it possible to successfully date when you are cohabitating with your ex for the sake of coparenting?
How do you handle a messy cheating scandal at work that you've unwillingly ended up in the middle of?
….and more!
You can hear the full episode here: