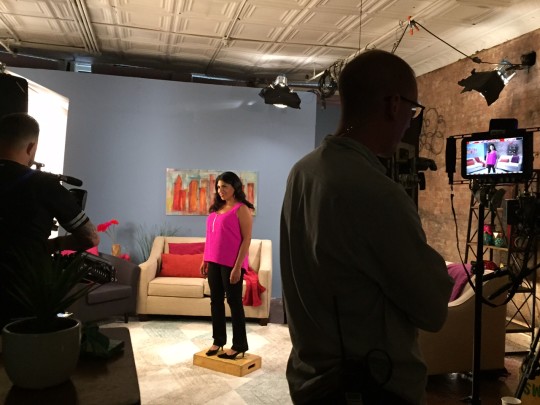 Dating sites see a surge in new users between Thanksgiving and New Years so there's never been a better time to look for love and fortunately you'll have me to guide you through the process on TV beginning December 8th.
Each episode, along with therapist and author, Jack A. Daniels, your very own Damona Hoffman will lead workshops on provocative themes related to love and coach a group of five women as they navigate through a tough, dating pool in New York City.
Oh, one other thing. They all happen to be Black. You might remember Married At First Sight star Monet Bell (in yellow)—who ended her marriage to Vaughn Copeland last year. She's joined by 4 other successful single ladies who are navigating everything from dating after divorce to interracial dating and finding love online.
I hope you will enjoy this amazing, transformational docu-series as much as I loved filming it. As a former TV producer for over a decade I know that it's rare to find a show that is so raw, so real, and so meaningful. You will laugh, you will cry, and you will see my dating coaching techniques in action every week. Tune into FYI network Tuesdays beginning December 8th.