We had a packed show this week for you on Dates & Mates. Missed out on the live show? Don't worry, you can find the whole episode below!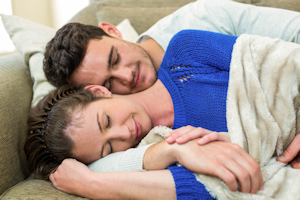 Co-Host Ray Christian (CEO of Textpert App) & I had plenty of dating and relationship advice for our great listeners and discussed hot headlines this week. We also had guest Adam Lippin, Co-Founder of Cuddlist, on the show to discuss how the concept of non-sexual touch and communication is can help teach us how to respond within our own dating and relationship scenarios
We also talked about:
How many people SHOULD you be dating when you're single?
This surprising new way people are snooping on their spouses
Dissecting the Matchmaker Myth in Damona's Diatribe
A very unexpected actress that is single and ready to mingle
The kind of "baggage" that's okay to bring into relationships
And more!
Check out the full episode HERE!