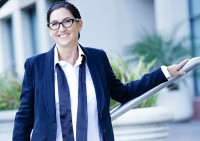 Halloween is upon us and on Dates & Mates we were all about our annual dating horror stories this week. Jen Kelton of Bad Online Dates filled in for Ray this week as we broke down the nitty gritty of headlining dating stories, dating horror stories and more!
Some of the topics we discussed:
Drake and Rihanna were over before we realized they were a thing….but now Drake has potentially moved on to a rather unlikely celebrity?
Do people focus on religious compatibility more than sex? See what this survey says.
 Do men or women feel more comfortable being single? You may be surprised by this survey!
Jen explained her unique dating app that addresses how to move forward from a bad date
We discuss those bad date horror stories
And more!
Check out the full episode HERE!