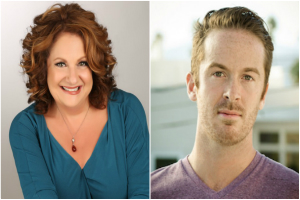 This week on Dates & Mates, we were joined by our guest (relationship expert Bobbi Palmer) who came on to discuss the intricate nature of being a baby boomer dating in a tech-driven world. We were also joined by our guest co-host Ray Christian, whom you may remember from our show a few short weeks ago where we discussed his unique iPhone app, the Textpert App!
Bobbi, who is the founder of Date Like a Grownup, shared a lot of personal and industry perspective on what it is like for a 40+ woman trying to navigate the modern dating scene. We got all the juicy details into whether or not the "Boomers" face the same challenges as the younger generations, common mistakes that they make, as well as technology that caters to the more mature crowd.
Ray also shared some actual user dilemmas from his Textpert App, which is a very community-driven forum for all things dating, and we discussed what us dating experts would suggest to the people involved.
We also covered:
Virtual Reality: will it be the future of online dating?
Drake pokes fun at the dating rumors with Rihanna on Saturday Night Live: are they or aren't they?
Recent study says you should wait a certain length of time to get married. Agree or disagree?
and more! Make sure to listen to the full podcast HERE!