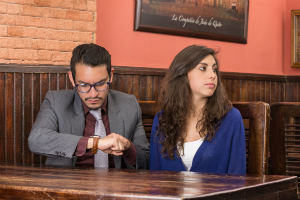 This week on Dates & Mates co-host Ray Christian and I covered a LOT of ground- make sure you check out the full episode at the bottom of the page so you hear all of the great discussion and advice!
With the election shocker many Americans have been considering the idea of fleeing north. What does this mean for dating opportunities?
Some of the topics we also discussed were:
Joe Jonas, his infamous curse, and the new relationship he's found himself in with a surprising popular actress
One story about a bad date that turned into a huge post on a date shaming page on Facebook. Why does date shaming happen, and was it justified?
This recent study believes it has unlocked a key component to having an amazingly healthy sex life- do you agree with its findings?
We also doubled up on Technically Dating with an extra dose of great Textpert App user questions and the advice we'd give them in their quest for love.
Check out the full episode HERE!