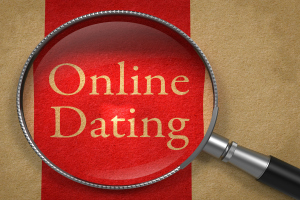 As if online dating isn't daunting enough, choosing the right site can be just as daunting… if not more. But, don't worry, there are a few tricks that will help you be sure you're on the right dating site for you.
Currently, most sites operate on a "pay-to-communicate" model. This means you can join the site, create a profile, and search through their members at no charge. This classification of membership may only give access to certain featured profiles, but it will give you some understanding of the kind of clients that site attracts.
Most traditional dating sites offer a fee-based, monthly membership, while others work on a credit system where you pay per message. There are also free sites that are generally ad-supported. There's nothing wrong with these free sites, but keep in mind that the more someone spends for a dating service, the more serious they are likely to be. And if $0 is what they're willing to spend, it raises questions about how invested they are in meeting someone special.
HOW TO EVALUATE A SITE
1.) Are there people on the site you were attracted to?
2.) Do the other daters seem to be compatible with you? – Do they enjoy the same activities? Are they from a comparable culture? Do they practice the same religion? Do they share similar political views? Do they come from an equivalent socioeconomic background? The questions to ask are based on what is important to you. Studies have shown that similar values are a greater predictor of longevity in a relationship than similar interests.
3.) Do you like the functionality and navigation of the site? – Do you see yourself using video? If not, maybe that is something you don't want to pay for. Do you like to instant message? If so, does the site offer that feature? How many pictures does the site allow you to display? Can you write your own answers or do you have to pick them from a multiple-choice field? Do you find it easy to search and review results?
4.) What kind of pool do you want to swim in? – Several large sites attract a very wide pool of potential mates. This means your volume of dates is likely to be higher, but you may have to work harder to find those you are most compatible with or who share your interests. If you go with a more specialized pool, you likely will have fewer dates due to there being fewer members who match your criteria. However, though there are fewer options, you're are likely to have more in common with those in the pool. You might also run into people you know if you already spend time with singles and that social circle.
Checkout two or three sites to compare and contrast which is best for you. If it's affordable for you, I would recommend posting a profile on more than one site. You may notice a difference in both how you are perceived and how many people you connect with between the various sites. Using two dating sites allows you to be in two places at the same time, thereby doubling your chances for success. usually I do not suggested using more than two sites at a time because it can become difficult to keep up with messages and ultimately staying active.
Get your free video "The 5 Biggest Online Dating Mistakes You're Probably Making Right Now…And How to Fix Them" by clicking here.