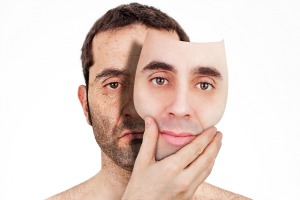 Recently a former client came to me for advice about his daughter who was in an LDR (long-distance relationship) with a man she met online. He had some valid concerns. First, the girl is 19 and her online boyfriend is 25. She's just graduating high school and he's already beginning his career which puts them in two very different places in life. I can see why a father would have concerns. The real kicker is they have never met but she's totally smitten with him and willing to put her love life on hold, even miss her senior prom because she believes she is in love and he is eventually going to move to her hometown and sweep her off her feet.
I've written in the past about catfishing scams which often target older women but I've seen more and more, younger women fall into the emotional catfishing scams, which can have even more severe consequences when they end (and they most often do end). The catfished person has feelings of shame, doubts their choices, feels unworthy of love and can have trouble connecting to a new suitor IRL (in real life.)
The point of online dating is actually dating and it troubles me that so many virtual connections are being made that never make the transition into someone's actual life yet waste tons of time and emotional energy in the process.
If you think you or someone you know has developed an emotional attachment to a man they met online and it may be going nowhere, here are 4 Sure Signs Your Online Boyfriend is Fake:
He Will Never Meet You – Even if you've talked on the phone and heard his voice and he "sounds" nice, if he doesn't do everything in his power to see you face to face, he's fake. Men want physical connection and ultimately are driven to have sex with women they are attracted to. Nothing will stop males in the animal kingdom from doing this and similarly if a man wants you, he will find a way to get to you.
His Online Identity is a Mismatch – If you Google, Facebook, or Instagram stalk him and his name or photo doesn't match up with the guy you think he is, you have a problem. No matter how well he tries to explain this away, it's shady. Proceed at your own risk.
He Only Calls You At One Time Of Day – If your man is only available late at night or on the weekends and he always denies your call if you ring him during off-peak hours, you are probably his side chick. He doesn't have a second job or a really busy schedule. He's playing you.
He Has Lots of Pretty Lady Friends Online – There are many ways that a Facebook profile can be a dead giveaway for an online predator. Most commonly if he has a very small and seemingly unconnected group of friends and/or he's friends with an over-abundance of women it could mean that he's using this account to connect with his virtual harem which is not something you want to be part of.
It's so hard to watch a young woman waste her time with a guy online and these sort of phantom relationships give online dating a bad name. Meet your e-crush early and often and do your due diligence to make sure your online boyfriend is the real deal.