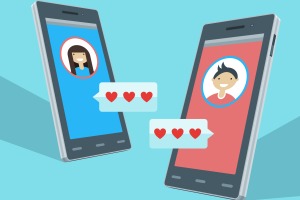 For many online daters, picking the right profile pics can be a struggle. A lot of new daters are skittish about putting their pictures out there for the world to see. Let's look at it this way: Would you pick out a shirt online without seeing what it looks like? What if you had the option of buying two shirts at the same price and one had a photo and the other didn't? How could you expect potential dates to click on your profile if you don't have a picture? Being online is a visual experience so you have to set aside the fear that someone you know might see you and just put yourself out there.
Now that you're ready, let me make it a little easier for you. Here are 3 must-have pics for your online dating profile:
1.) The Everyday You – This is to be a representation of you at your best, but most importantly it must actually look like you. What most folks don't realize is that you probably already have this picture. Maybe it was taken when you were out with some friends having a good time, or maybe it was a picture your mom took of you relaxing on a holiday. This picture should seem effortless. You don't want to come off as trying too hard and you should accurately reflect the qualities you mentioned in your profile. Also, make sure that your face can be clearly seen. No sunglasses or wacky accessories that sell you as someone different than the person who will arrive on that first date.
2.) The Activity Picture – This photo showcases what you like to do and what's important to you. If you enjoy hiking in the outdoors then use a picture from a recent outing. If you like to play a particular sport then post a picture of you in the height of the moment. This could be your artsy, world traveler photo or that wild picture of you skydiving.
3.) The Other Side of You – If you were generally energetic, this photo is to be of the more subdued you. If you were quiet and reserved, this is the picture that shows you let go every once in a while. Wearing bold accessories in this picture is fine as long as you have a clear representation of who you really are in your "Everyday You" photo.
---